According to my friends, I apparently give really good advice. Sometimes too good. So good that I don't bother to take my own advice, and so good that sometimes they'll avoid asking me for advice because I tend to be too blunt, too truthful, or just simply because they know exactly what I'll say and they're not ready to hear it. *cue eyeroll*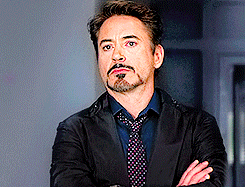 I love to help my friends out especially when they're having a difficult time. Regardless of what it is. Sometimes, it's something simple..other times, not so much. Usually, I try to be completely unbiased. Even though I do always want them to do what's best for them..you can't really force someone to make the best choice, because if you think about it the best choice in YOUR book…may not be the best choice in theirs. Here's the thing about advice. It's simply advice. Have you ever heard of the term "you can lead a horse to water but you can't make him drink"? Advice is just like that.
Everyone has a different opinion, a different take. Because we're all human, no two people think completely alike. Our thought processes are different, and we simply tend to have specific interests in our mind and hearts that are not always going to align with someone else's. And of course that's okay as long as we can just be ourselves and well, agree to disagree.
So what I wanted to do is expand my willingness to give some advice to everyone out there who may be hitting a rough patch whether it be in your relationships, friendships, family issues or anything else you just simply need some unbiased input on. At the top of my WordPress page my loving best friend Kori (who is pretty much the reason I started this blogging page, and now this advice column) helped me by addind a "need advice" feature. There you can submit your troubles so I can respond in a blog post. Your anonymity is important to me, as I'm sure it is to you. I'll respond in a post with the title pertaining to your request for advice. Spread the word, so that you can help your friends who may be in need and are just too timid to ask you,  they may need some unbiased voice or simply need someone new with fresh eyes.


This work is licensed under a Creative Commons Attribution-NonCommercial-NoDerivatives 4.0 International License. Image Credit