I need you to understand that although I don't say it every day, and my sarcasm will tell you otherwise…I really do truly love you. I don't think I could ever thank you enough for listening to my rants and raves about anything I come up with. I'll never be able to fully express my gratitude for just letting me be there for you when you need it the most and vice versa. When you have "boy" troubles or in our case man troubles, when you need someone to talk to about family issues, work issues, and relationship issues, or when you just need a pointless conversation in which you know you wouldn't have to try hard know that I am here.  Although distance, work/school, and our walks of life may be different; I can always count on you to be there for me and you know that if and when you need me I will definitely be there for you. There's no question about it.
I solemnly swear to never judge you like everyone else will. Know that you can come to me and I will always keep it real and truthful, even if it's not always what you want to hear (and it usually isn't..and you usually get mad). Those messages you send me about your boy toys and how everything is and isn't going? I promise to never hold back and always tell you what I think, or how I see it.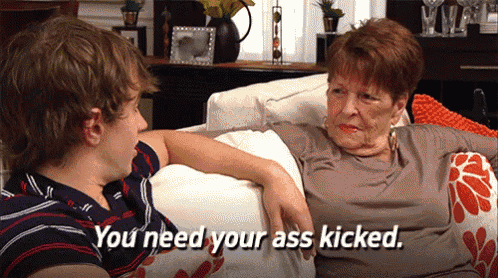 When you're having issues with your baby daddy (cause we know he ain't shit) and you have to make tough ass decisions as a mom? I promise to try and hear you out even if we don't agree. Cause let's be serious, he's your kid and you call the shots whether anyone agrees or disagrees. And when you feel like you can't take it anymore and you've hit rock bottom because everything just seems to be falling apart? Just know that even though I may not be right there with you I will try my best to still be there for you and give you the advice you seek,  I'll let you know that it could always be worse and that you will overcome what you're struggling with because there is no way it can overpower your strength. You are a fucking ROCK. I mean that.
I promise to always help you (even if I make fun of you), when you text me asking me if you spelled something right, or if the sentence is written correctly. Although I may laugh, I'll still help you. I'll make sure to be there when you have your first child because I have to be able to make you laugh when you want to punch your husband in the face. (Also because I wouldn't want you to forget that I'm the GODMOTHER!) And of course let's not forget that I know your angles and we want Facebook worthy photos! Glad we got that out of the way. Just know when your husband makes you angry and you need to bitch or vent and a text just isn't sufficient enough you can text me and tell me you're coming over. Even if that means you'll end up sitting on the couch between my boyfriend and I sort of watching TV while we talk about stupid shit and what your husband did or didn't do. It may be kind of awkward but not really, because he'll totally bud in if he needs to. He's good at stuff like that.
When family related things happen, and you need someone to talk to you know you can text/call me. (seriously, text me though you know I don't talking on the phone..oh or FaceTime) I know about them so I'll understand. I can (usually) always relate or at least be able to give you some insight as an outsider/unbiased source, or maybe even let you know if you are thinking rationally. If anyone knows how to take punches when it comes to family, it's me. Sometimes life gets in the way. I know that. YOU know that. The good thing about us is that no matter what, we always make sure that we think about each other. We let each other know what's going on. Know that even though I'm not a car drive away I'm always down for a Face Time call, or a phone call session. I will still try to find a solution, or give you some clarity…as much as I can. There's always going to be days where we don't want to talk to anyone (including each other) but know that even if it's something simple like telling me how much that movie you watched this past weekend sucked. Or randomly texting me how much you hate your boss and wish he would jump out of the window…I will still manage to answer and put in my two cents. Trials, petty arguments and temporary disagreements are nothing when it comes to our bond. Remember that eventually, I'll come around…and eventually you'll come around and that we always have each other even when we think we have nothing and can't take it anymore.

This work is licensed under a Creative Commons Attribution-NonCommercial-NoDerivatives 4.0 International License. Image Credit